WHAT'S A CLEAR RINSE?
A clear rinse is used to prolong and give back life to color treated hair. Think of it like the clear coat you paint your nails with after the colored coat. It's like a color rinse or semi-permanent dye, but clear. It coats the hair and is completely safe to use, having no unhealthy chemicals. It works best with any type of chemically treated hair as it was designed to work with dyed hair and acts like a porosity corrector.
BENEFITS
In a way, you can say a clear rinse it like the ultimate oil.
It does everything a hair oil can do, but ten times better.
acts like a mild protein treatment and porosity corrector because it coats the hair strand.
really silks your hair, giving it a healthy shine.
helps reduce frizz and really smooths your hair stands, which leads to easier detangling.
helps keep your hair's health in the condition it had before the rinse; this is why it's good to do a clear rinse when your hair health is stable, as it'll help keep it in stable condition, locking in your current moisture/ protein balance.
it's literally like a coat for your hair, protecting it from the weather.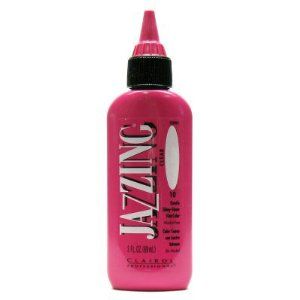 REVIEW
Trying out clear rinses is something I've been planning to do for a while. I finally got to doing it my last wash, and boy do I wish I had tried it sooner! Usually I don't do reviews on things so quickly, but I loved it so much. it made my new growth and relaxed hair so smooth. My relaxed hair looks like it was flat ironed without the volume loss, and it camouflages better with my Japanese straightened areas. It really gave my hair a natural looking shine and smoother feel, this is definitely something I'll be keeping.
The cons is that it kinda tangled my new growth during the process. My new growth wasn't properly detangled when I applied the clear rinse, and after it sat on my hair for about 15 minutes my hair felt more 'structured'. Because of this there was more tangles I got more breakage. On the positive it did help reduce my growth's frizz and the tangles only occurred during the rinsing process. Next time, I'm probably only going to apply it on my chemically straightened hair.
Since this review is so early, I'll make a part two that will probably includes before & after pictures and how long the clear rinse lasts. I also used aveda's black malva conditioner before the rinse to see if it makes the color last. I'll also be writing about this in part two.
( I completely forgot to take pictures,
but had luckily took one for a different reason. )
( FIRST CLEAR RINSE ) WASH DAY
I waited to use it after my hair was in the most stable health. And that's what really happened as during the wash I only last a couple strands of hair, that's the smallest amount of breakage I ever got while so long in my stretch.
I moisture deep conditioned on dry hair with a random mix. Can't remember what I put in it, but I did use a little Hesh Rose Petal Powder. Something new I just bought at the Indian market as I was restocking on Vatika Coconut Oil. I then steamed for 30 min, but it stayed on my head for another 2 hours out of laziness.
I shampooed with my last bit of Hairveda Shikakai Swirl.
I then used my Aveda Black Malva conditioner alone for the first time, and that had ended up sitting on my head for 3 hour mostly due to laziness, too.
After rinsing it out and toweling drying, I used Jazzing's Clear Rinse for 15-20 minutes.